Broadening access and participation
Schmidt Ocean Institute is committed to broadening access and participation, especially for people historically underrepresented in oceanographic research, to facilitate inclusivity and grow diverse leadership within ocean exploration. In 2021, Schmidt Ocean Institute developed a number of inclusion, diversity, equity, and access initiatives. Following feedback from a survey to approximately 500 of our alumni and our Advisory Board, the new activities are listed below.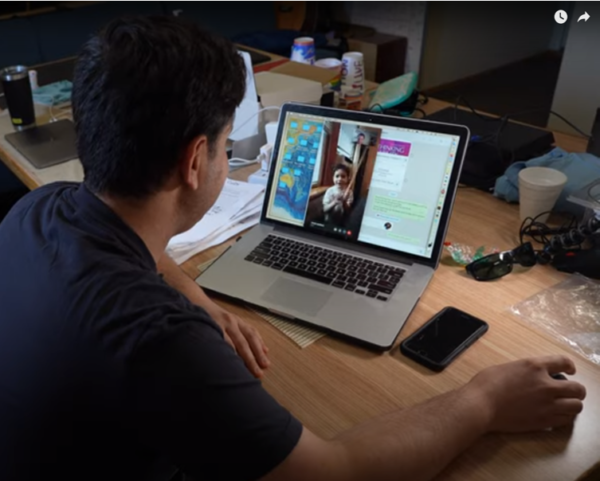 Berths of Opportunity - Expansion
With the new vessel, R/V Falkor (too), Schmidt Ocean Institute will convert its Student Opportunities program to a more inclusive Berths of Opportunity program by dedicating a certain number of berths on expeditions ... for Indigenous leaders, students, resource managers, and traditional knowledge holders.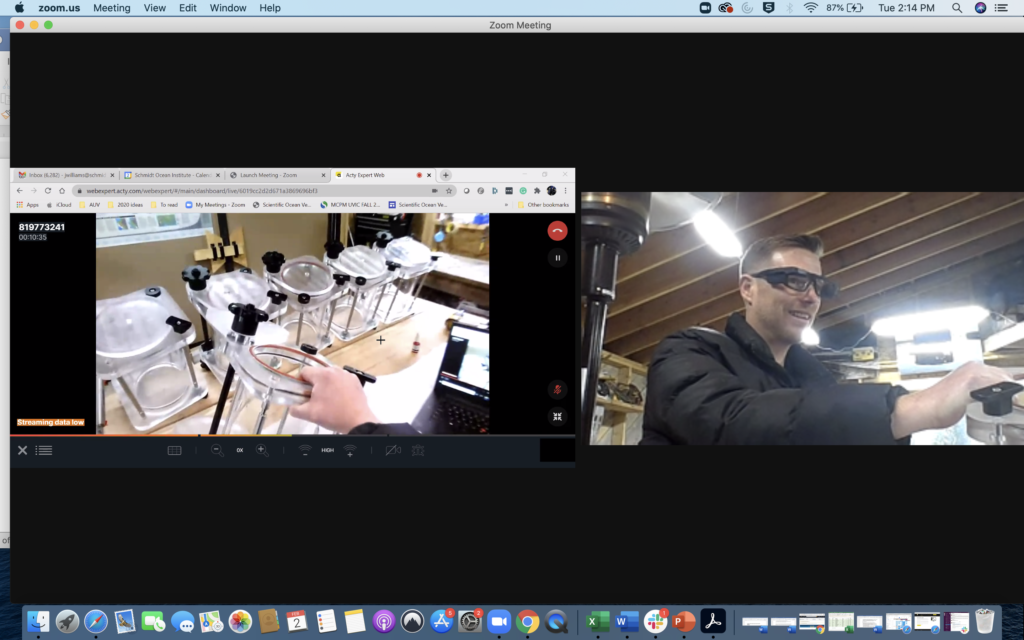 Access for Scientists At Sea - Enhancement
Schmidt Ocean Institute is expanding opportunities for scientists who are physically unable to sail aboard expeditions by providing meaningful opportunities to participate via telepresence and trialing Augmented Reality ... as a mechanism for participation

Another barrier to field activities exists for scientists who have to bridge family responsibilities while conducting research away from home. To ease this burden, in 2021 Schmidt Ocean Institute began to offer financial support to at-sea scientists leaving dependents at home. To spotlight the role of scientists working at sea with dependents, we released this Father's Day Video.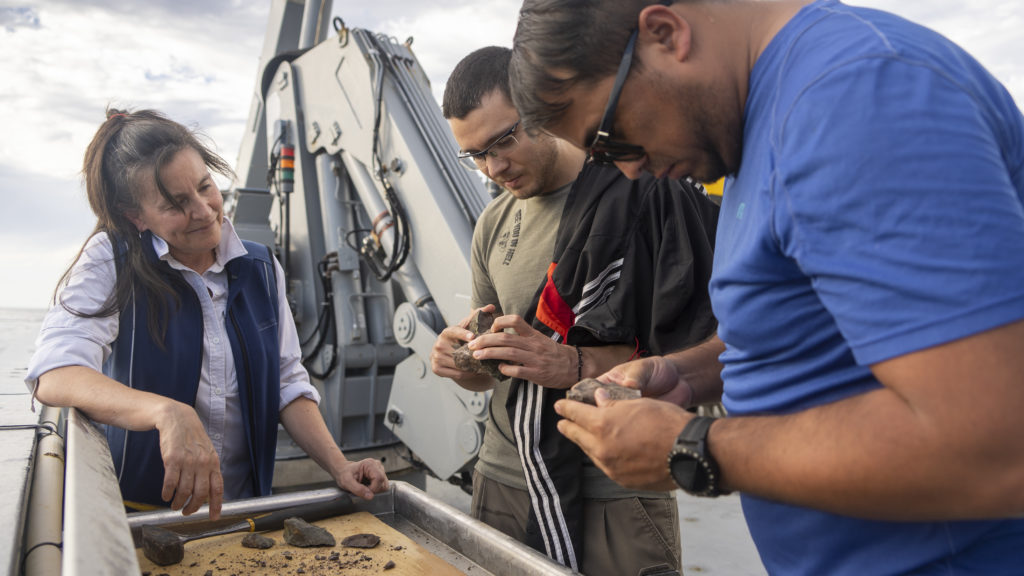 Regional Inclusion - Support
In 2021, Schmidt Ocean Institute began piloting a small grants program to local groups (such as schools) in regions where R/V Falkor was operating to provide them with the technical capabilities they needed to ... connect with our expeditions and participate in live streamed events. The intent is two-fold: first, local groups have the opportunity to explore and learn about their own offshore environment; and, second, the groups permanently have the technical ability to maintain their access to any high-bandwidth needs into the future.

This past year Schmidt Ocean Institute also recognized the importance of regionally represented artists in our Artist-at-Sea program, recruiting six local artists from the areas of R/V Falkor's operations to participate in the research and conduct outreach with the communities where they work.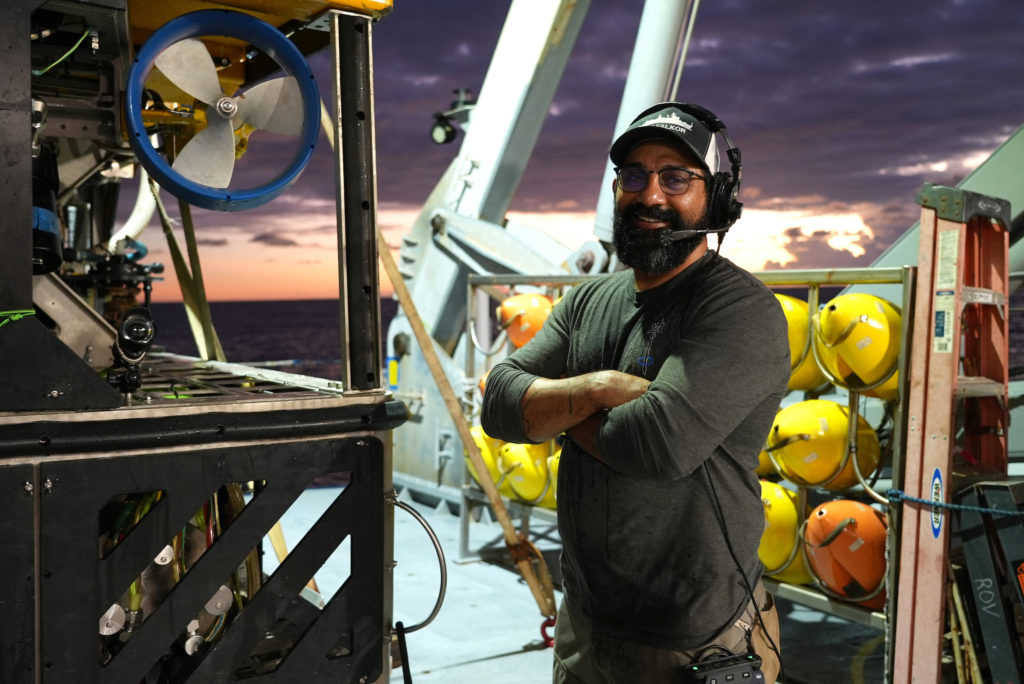 Multilingual Participation - Engagement
Schmidt Ocean Institute began integrating Wordly language translation for our Ship-to-Shore connections in 2021. The Wordly platform captures a speaker's audio, processes it via a secure cloud infrastructure, and translates ... it in real time into 22 different languages.  We also offered bilingual weekly expedition videos in Spanish during our work in Mexico.

Broadening Diversity - Collaboration
2021 also marked the start of grants from the Ocean Coalition, a collaboration between three organizations funded by Eric and Wendy Schmidt: Schmidt Ocean Institute, The Schmidt Family Foundation ... (Schmidt Marine Technology Partners), and 11th Hour Racing, with the goal of supporting diversity in ocean science.

Funds were provided to support the Black Women in Ecology, Evolution, and Marine Science, a network that embraces Black women and equitable collaboration in marine science. With the Ocean Coalition's support they will develop a website, an ambassador program, a fellowship, job and training workshops, and a conference.

A grant was also provided to Washington Maritime Blue, a nonprofit focused on early career training for high school students and young adults, with heavy emphasis on supporting Black, Indigenous, People of Color (BIPOC) youth, offering paid internships, and anti-racism and diversity and equity training for participating maritime employers. The 2021 funding will help support the year-long training programs and stipend support for a cohort of 25 to 30 students, including six-week on-the-water courses to develop maritime skills, environmental stewardship, and leadership.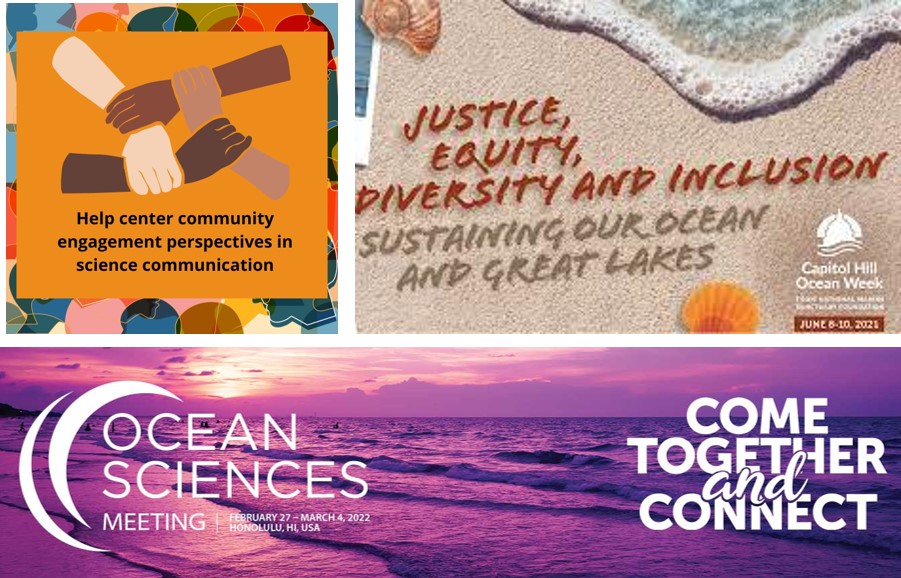 Community Conversations - Participation
Schmidt Ocean Institute provided support through the Ocean Coalition for two virtual conferences in 2021, that focused on inclusion and diversity in the ocean sciences. The first was Capitol Hill Ocean Week's (CHOW) " ... Justice, Equity, Diversity and Inclusion - Sustaining Our Ocean and Great Lakes," followed by the Metcalf Institute's Advancing Inclusive Science Communication symposium. Schmidt Ocean Institute helped to organize panel discussions at each of these events including "Building Resilience with Community-Led Ocean Science and Conservation" at CHOW and a panel at Metcalf titled "How do we make ocean science more accessible?" Both panels addressed structural challenges for inclusive science communication and community engagement in ocean science and engineering.